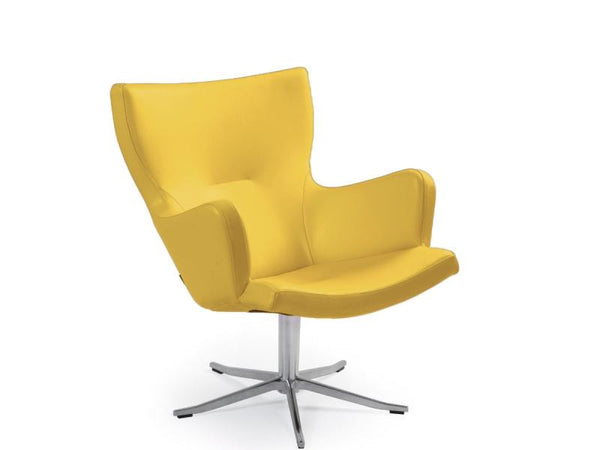 GYRO ARMCHAIR FANTASY YELLOW
Conform
Make An Enquiry
GYRO
comfort follows form
The modern and ultra-elegant GYRO chair adds flair whereever its set - from the living room to the bedroom, and even the workplace. Carefully designed lower and upper back ergonomic support ensures a comfortable sit.
This Version:
Fantasy Yellow Genuine Leather
Aluminium Swivel and Legs
Made In Europe
​
Functionality:
The Gyro has a fantastically smooth swivel with memory function, to return to the original way you've displayed it, no matter how you get up from the seat. Also features carefully designed lower and upper back ergonomic support.
Designer: Jan Ekström
Quote from the Designer: "My chairs are lightweight with a very high comfort and great craftsmanship in design and execution. It must be spring in the lines. An obvious, a bit cocky expression, so it becomes your favorite chair every time!"