Recliner Chairs
Our award-winning designer TIMEOUT recliners and the spacious PRIME recliners are undoubtedly among the very best recliner chairs and lounge chairs available in Singapore.

Fully-imported and meticulously designed for maximum ergonomic support, our Swedish reclining chairs offer comfort and support at the neck, upper back, lower back, and legs. The signature Synchro Backup system further ensures that the all important lower-back support extends throughout the entire 170 degree recline range - critical for long term comfort.

We are also proud to be official Singapore stockists for STRESSLESS - one of the very best recliner and lounge chair brands in the world with over 80 years of excellence and history.

Available in a range of premium genuine leathers with matching wood finishes, just imagine settling in to one of these beautiful designer recliners at the end of a busy day.
MASTER RECLINER FANTASY COGNAC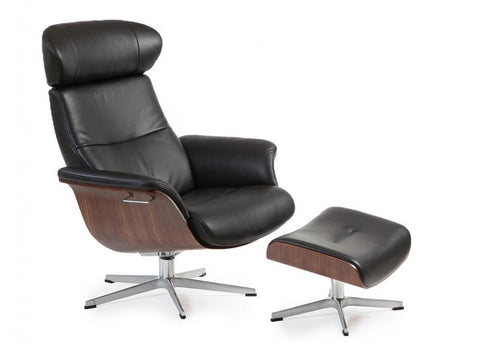 TIMEOUT RECLINER FANTASY BLACK OAK
RECLINER HEIGHT: 99 cm ST. HEIGHT: 44 cm WIDTH: 81 cm DEPTH: 80 FOOT STOOL HEIGHT: 54 cm WIDTH: 35 cm DEPTH: 67 cm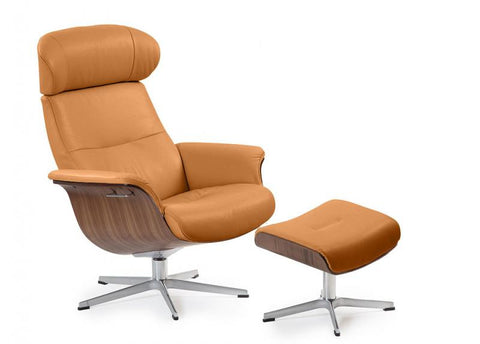 TIMEOUT RECLINER FANTASY NATURE WALNUT
RECLINER HEIGHT: 99 cm ST. HEIGHT: 44 cm WIDTH: 81 cm DEPTH: 80 FOOT STOOL HEIGHT: 54 cm WIDTH: 35 cm DEPTH: 67 cm